Operational Processes and Procedures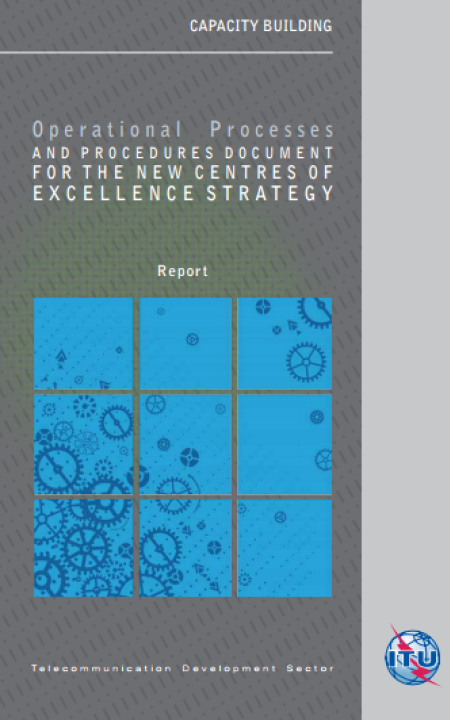 A document on the operational processes and procedures was developed to guide the implementation process of the new CoE strategy. The document explains among other things: the principles guiding the new strategy; the selection of the Centres of Excellence; the Governance process and structure, and how the Centres will operate and relate to other stakeholders.
Priority areas
Centres are selected to provide training in a particular area of significance to the ITU membership. For more information on the priority areas for each CoE in the 2015-2018 cycle click here. The areas identified as priorities at the World Telecommunications Development Conference 2014 were:  
Policy and regulation
Broadband access
Cybersecurity
Conformance and interoperability
Spectrum management
Digital broadcasting
ICT applications and services
Emergency telecommunications
Capacity building in internet governance
e-Waste
ICT and climate change mitigation and adaptation
Performance Evaluation
At the end of the four-year cycle, a performance evaluation of the CoE network was undertaken. It focused on the extent to which the network was able to achieve its objectives and strengthen the capacity of people in ITU member states.  The evaluation also reviewed the ability of the network to operate based on a self-sustainable model and highlighted best practices as well as challenges faced by the Centres. Find the CoE performance evaluation report below.
Share in