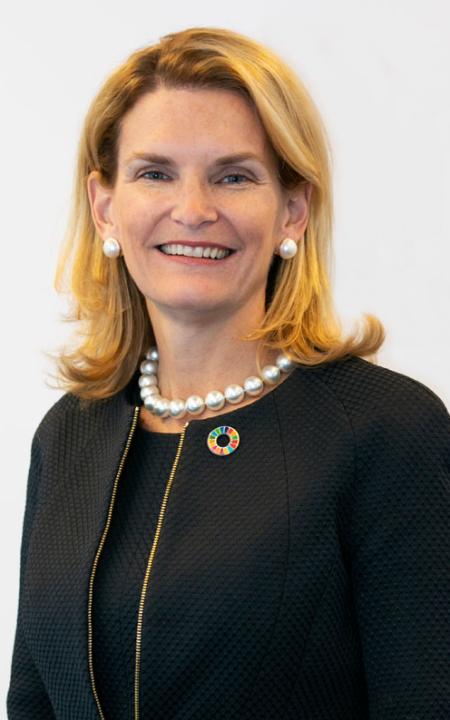 Doreen Bogdan-Martin
It is my pleasure to welcome you to the ITU Academy. Managed within the ITU Telecommunication Development Bureau, the ITU Academy is at the service of the entire Union – recognizing that capacity development cuts across all ITU work areas, and that the learning needs and opportunities of our membership are broad.
Telecommunication standards, radiocommunication regulations, and technology are evolving fast resulting in high demand for the development and upgrading of skills required for sustainable development. The acquired skill set and capacities contribute to the effective use of new technologies, improved job and career opportunities, and capacity to design and implement appropriate policies, strategies and initiatives.
The ITU Academy portal hosts news and events related to capacity development activities organized by ITU. It acts as a promotional platform for upcoming training to be delivered by ITU or its training partners. It also showcases other capacity development activities undertaken by ITU such as the development of standardized training materials.
The ITU Academy portal is the learning platform where students enroll for courses of their choice and take the training online. Users can search for courses of their choice by topics and by region offering the training.
The ITU Academy enables ITU to provide ICT related training to a global audience regardless of distance and time. The portal has also become a tool for digital inclusion as the training offerings have been widened to include ICT accessibility and training courses targeted at indigenous and marginalized communities.
I trust that the ITU Academy will act as a vehicle for delivering skills that will contribute to digital transformation and the achievement of the 2030 agenda for sustainable development.
Share in