DTC News features stories and news relating to the ITU Digital Transformation Centres (DTC) Initiative, including news on specific activities and digital skills trainings conducted by the DTCs, as well as news from partners and other stakeholders. If you are interested in keeping up-to-date with the DTC News, we invite you to visit this page regularly and check the issued newsletters featured further below on this page.
DTCs are invited to submit stories on their digital skills training and related activities to dtc@itu.int
Launch of the Digital Transformation Centre in Ethiopia
The Digital Transformation Centre (DTC) in Ethiopia was launched on 9 May 2022, in Addis Ababa. The event, which was officially opened by the Minister of Innovation and Technology, H.E. Belete Molla, was attended by 55 people from universities and training institutions that will support the DTC as training delivery partners, as well as UN Agencies, development partners, private sector and non-governmental organizations.
In her opening remarks, Ms. Anne-Rachel Inné, Director, ITU Regional Office for Africa, emphasized the importance of developing digital skills for people in marginalized and underserved communities as part of building an inclusive digital society.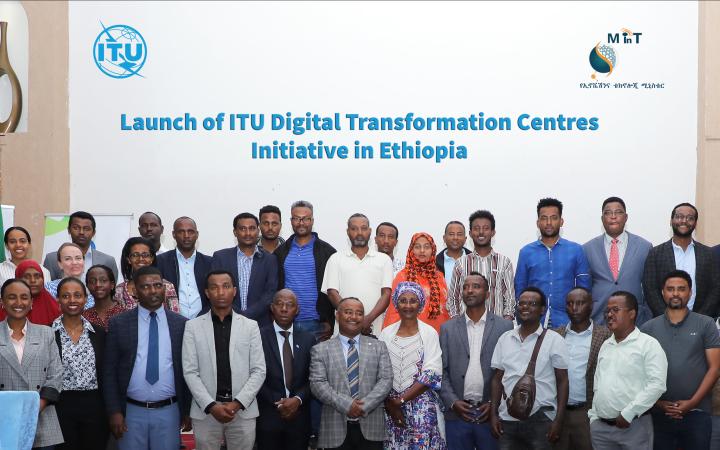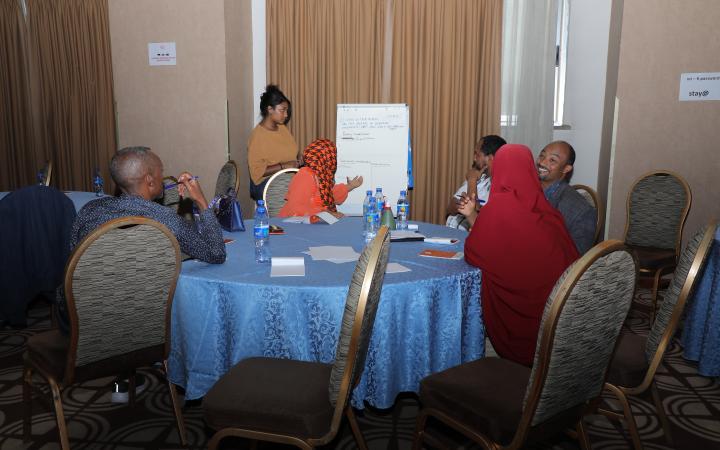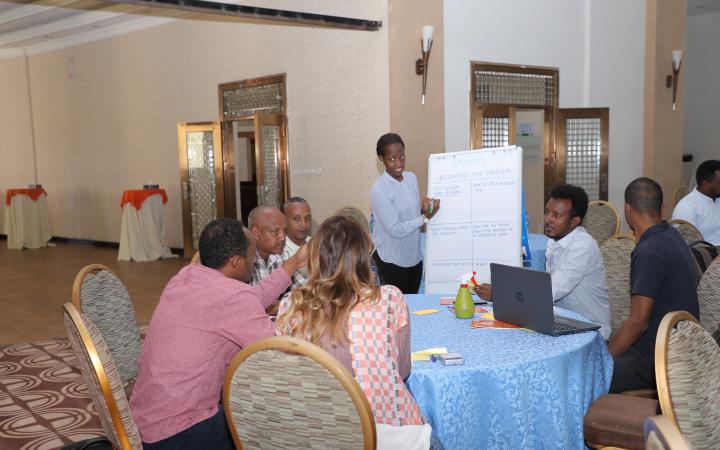 Developing new skills to help transform a nation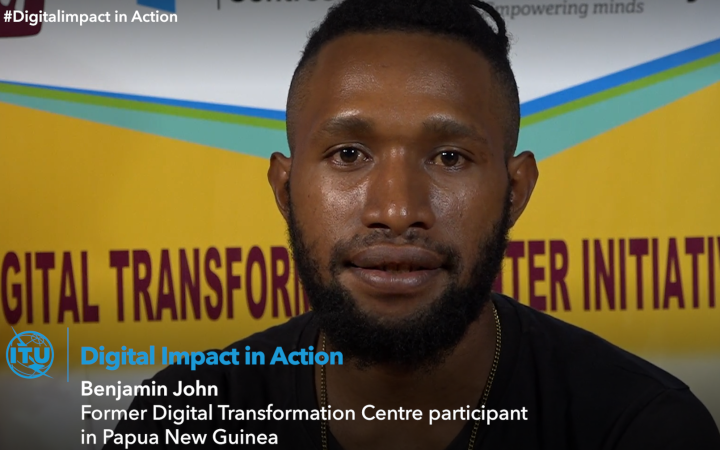 New digital skills helped Benjamin John find a job. Now he hopes to help others participate in Papua New Guinea's growing digital economy.
Read more about Benjamin's Digital Impact in Action story here
ITU and its partners deliver digital skills training to girls in underprivileged communities in Zambia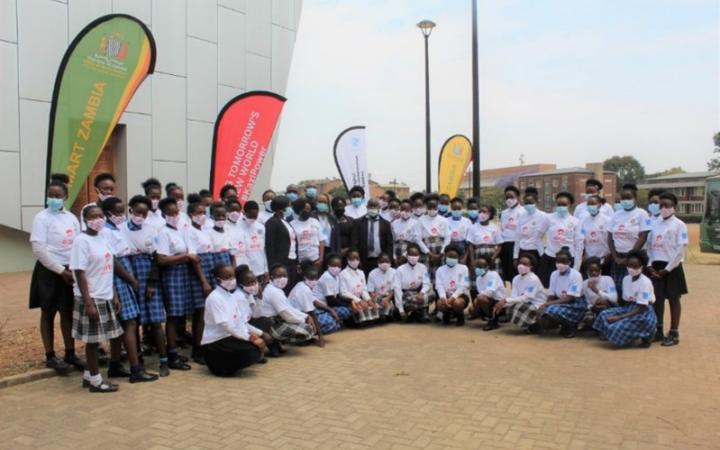 ITU together with its partners, Cisco, Smart Zambia Institute and Airtel Zambia, joined forces to deliver digital skills training to 150 girls in underprivileged communities across three provinces in Zambia.
The training was delivered under the ITU Digital Transformation Centres (DTC) Initiative and rolled out in three cohorts of 50 girls each, taking place in Lusaka Province (27 September – 6 October 2021), Southern Province (10 – 19 November 2021) and Copperbelt Province (1 – 10 December 2021). It is designed to equip the girls with basic and intermediate digital skills, inspire them and make them understand the opportunities and benefits of undertaking technology studies for their future careers.
The training took place in the premises of the National Institute of Public Administration (NIPA) and was specifically tailored for a young audience, with some of the girls that had never used a computer before. The training covered a range of topics starting with the basics of how to use a computer and basics of hardware and software, to the introduction to Internet of Things (IoT) and cybersecurity.
The training was designed to create a path for development for the girls, therefore the top 5 girls of each group will have the opportunity to access more advanced training. Thanks to the partnership with Airtel Zambia, they have already benefitted from mentorship programmes held in Airtel's premises.
This has been a wonderful experience as we have learnt so much. Inspired by the slogan 'KAZIpower' (girl power), we look forward to having more opportunities like this in the near future and hope that many more girls in Zambia will get to experience what we have experienced, emphasized one of the girls after the second training in Livingstone, Southern Province.
Share in