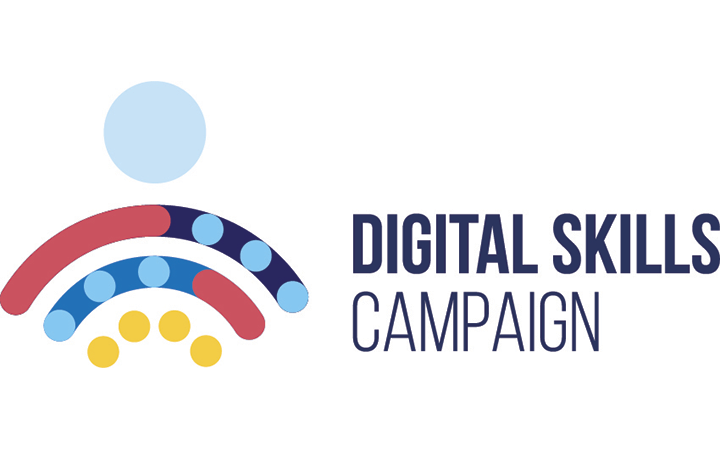 Launched during the World Summit on the Information Society Forum in June 2017 the Digital Skills Campaign recognizes that investing in youth by developing their digital skills is a win-win strategy. The initiative which is part of the Global Initiative on Decent Jobs for Youth is led by ITU and ILO. The campaign addresses the skills gap by encouraging partners to make commitments to invest in digital skills development for young people. This can increase young people's employability and innovation capabilities, contributing to other sectors of the digital economy. For more information on the campaign click here.
A number of partners including Microsoft, HP Foundation and Save the Children, have made commitments under this initiative to equip over 16 million youth with digital skills.
Join us to equip 25 million young people with job-ready digital skills by 2030. To make a commitment please contact hcbmail@itu.int or decentjobsforyouth@ilo.org.
Why join?
Gain global recognition as a Digital Skills Champion by positioning your Campaign pledge as a direct commitment in support of the Sustainable Development Goals.
Access expertise, networks, and the latest knowledge and best practices from a worldwide alliance committed to creating decent jobs for youth.
Increase your visibility through promotional activities by partners of Decent Jobs for Youth.
Create synergies with partners and increase global impact on youth employment through digital skills.
Make a commitment
Introduce demand-driven digital skills curricula in education, apprenticeships and other youth skills development programmes.
Boost quality of teaching and training of digital skills.
Build links between digital skills training providers and employers to  foster job placement.
Deliver or fund digital skills development programmes for youth, including programmes targeting young women.
Partner with us to implement digital skills projects at country and regional level.
Equip young entrepreneurs in the digital economy with digital skills to start and grow their businesses.
Create jobs for young people with digital skills.
Organize or take part in global, regional or local campaigns to spark youth's interest in digital skills.
Share in