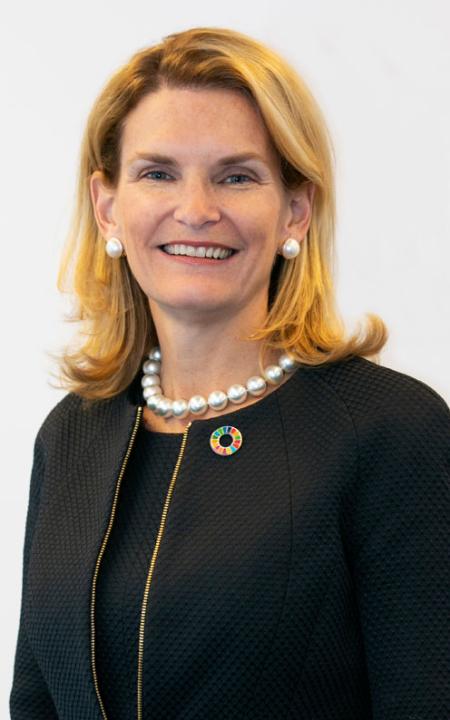 Doreen Bogdan-Martin
Meaningful connectivity and digital skills go hand in hand.
As our global capacity development platform, the ITU Academy plays a critical role in unlocking digital inclusion for all. 
By bringing all our capacity development products and services together, this platform is a go-to resource to support policy-makers, regulators, industry professionals, entrepreneurs, and students at every stage of their digital transformation journey. 
The ITU Academy is for anyone interested in taking their digital skills to the next level-whether that means learning more about e-waste, or getting up to speed on advanced spectrum management and policy. 
These high-quality training resources are designed not only to help learners use technologies more effectively, but also to help decision-makers design and implement better digital policies, strategies, and initiatives. 
From flexible, self-paced online courses to instructor-led training to blended modules, learners can choose the format, language, and expertise level that suits their needs. 
By connecting learners with other digital professionals, facilitators, and technical experts from around the world, the ITU Academy also serves as a springboard for exactly the kind of bold new partnerships needed to ensure universal connectivity and sustainable digital transformation. 
As the global tech landscape continues to shift, I am confident that the ITU Academy can help our members and stakeholders become lifelong learners with stronger digital skillsets.  
I encourage you to explore the wide range of ITU Academy courses and seize this opportunity to broaden your digital horizons today. 
Share in