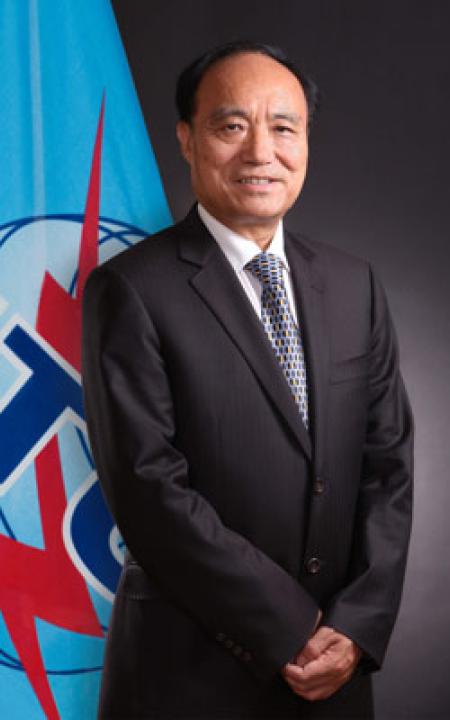 Houlin Zhao
Welcome to the ITU Academy, the main entry to ITU's capacity development activities. 
Technological developments in ICT have created both opportunities and challenges. The speed of technological advances has often outpaced the ability of policy-makers and user groups to absorb and react to these changes. Increasingly, our ability to leverage the benefits of ICTs depends upon our capacity to learn and acquire new knowledge.
Governments need to establish policies which create conditions for greater access to the information society, particularly targeting groups that are currently excluded. This requires policies in three broad areas: firstly, to extend and improve broadband network infrastructure; secondly, to develop relevant content and applications which people want to use and which are available in local languages and thirdly, to improve the stock of ICT skills, enabling higher participation levels, more intensive use of ICTs and the extension of ICT applications into new areas of social and economic life.
The ITU Academy responds to a growing demand for ICT training, teaching and research to increase knowledge and skills. It offers a wide range of general and specialized courses on all aspects of telecommunications/ICT, covering ITU's main areas of activity. The programmes are delivered through face-to-face, online and blended learning methodologies.
ITU Academy programmes are designed to equip an expanding number of target groups with the specialist knowledge and tools they need to find their way around the fast-evolving domain of telecommunications/ICT, to use the skills and related technology in the creation of a knowledge society. The programmes cater for a varied target audience — policy makers, telecommunications/ICT business managers and practitioners, government officials from Ministries of ICT and Regulatory Authorities, students and teachers and the civil society.
The ITU Academy works with ITU members, stakeholders and partners to shape the human capacity building agenda and determine priorities; at an operational level, it provides access to resources and a platform for the transfer of knowledge. I trust that the ITU Academy will contribute to ICT training, knowledge dissemination and sustainable development for our members and stakeholders.
Share in