Background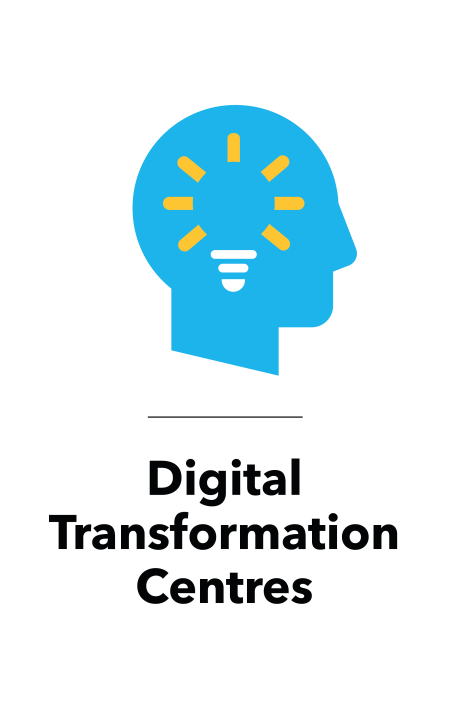 The Digital Transformation Centres Initiative was launched by ITU in partnership with Cisco in September 2019 during ITU Telecom World held in Budapest, Hungary. The Initiative seeks to create a global network of centres, whose main purpose is to develop digital skills mainly at basic and intermediate level for citizens. The Initiative contributes to the broader goal of building an inclusive digital society, and ensuring that lack of knowledge and skills is not a barrier to participation in the digital economy.
In response to the COVID-19 crisis, DTC trainers will be provided with tools and skills on how to conduct remote teaching. The train-the-trainers online course will be offered in collaboration with Cisco and will be free of charge.
Primary function DTC
The primary function of DTCs is to:
Deliver basic digital skills training to enhance digital literacy and foster uptake of digital tools among those at the bottom of the social pyramid.
Deliver intermediate digital skills training to provide users with job-ready skills, improve workplace efficiency and enhance chances of employability.
Improve the capacity of policymakers to design and implement digital skills programmes.
Conduct train-the-trainer programmes on digital skills to ensure scalability and self-sustainability in digital skills capacity development.
Train SMEs in the field of digital technologies, innovation and entrepreneurship. DTCs are selected based on their capacity to deliver training in the specified areas.
DTCs will enter into an Agreement with ITU specifying what the DTCs are expected to do, the roles and responsibilities of the parties and the deliverables. It is expected that other partners will join ITU and Cisco in the Initiative. These partners can be from the private and public sectors, other UN agencies, governments, and the international/donor community.
First phase
9 DTCs have been selected for the first phase which will run for 21 months from January 2020 to end of September 2021. The 9 DTCs have been selected from Africa (4), Americas (2), and Asia Pacific (3) regions. At the end of the first phase, an open call will be made for more potential DTCs to join the network.
Call for partners
The DTC Initiative can only achieve scale through the participation of many partners. Any organization interested in partnering with ITU and Cisco is welcome to contact the ITU Capacity and Digital Skills Development Division at dtc@itu.int
Read more about the Digital Transformation Centres Initiative.
Share in